Prizes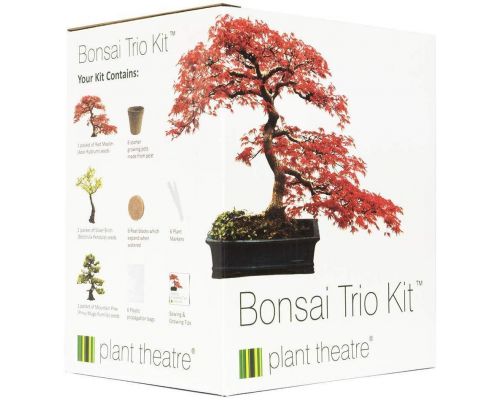 2 271 200 Points
Order this prize !
Description : Contains everything you need to grow these 3 bonsai trees. White birch (Betchula Pendula), red maple (Acer Rubrum) and mountain pine (Pinus Mugo Pumilio). 3 varieties of seeds, 6 culture pots, 6 peat squares, 6 plant markers and 6 closable cuttings bags.
Amount : 4
How does it work?
1. Please enter your details to receive this prize!

2. Click on the'Confirm my order' button below!
3. ZooValley sends you your prize in one week as soon as it is validated (average duration observed)
Tip :
- Your Prize Winnings (account" section) will tell you when to send your prize!
- If your postman leaves you a notice of passage do not forget to collect your parcel quickly!
They won this prize recently
They're interested in this prize!